Inmate Mail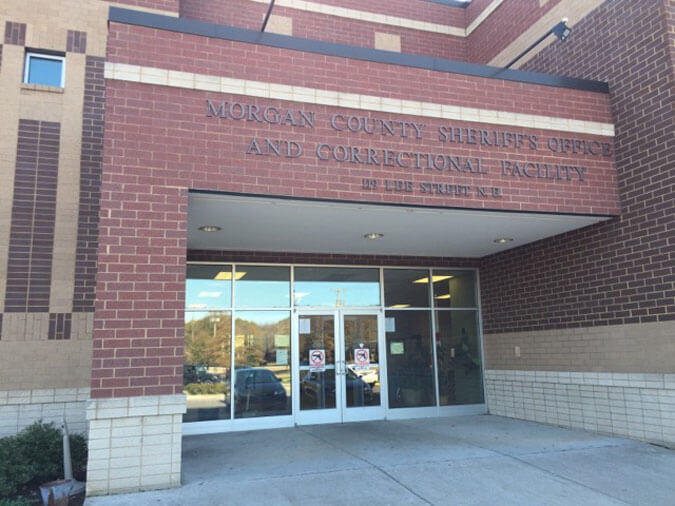 The Morgan County Jail is a secure facility with policies in place to ensure the safe flow of inmate mail. Please be aware of these policies before sending mail to an inmate.
Beginning April 28, 2023, the Morgan County Jail has a new Mail Management provider called TextBehind. Going forward, TextBehind will photocopy all physical mail received from you, and deliver it to the Morgan County Jail. For faster mail delivery and convenience, you can also create electronic letters with photos online through TextBehind.
All mail will be reviewed, and approved by the facility staff. Please submit their electronic letters using the TextBehind.com website or mobile app by 11:00 AM Monday through Friday for approved mail to become available to the inmate electronically on the same day.
---
MAILING OPTIONS
OPTION 1: Sending Hand-Written Physical Mail
If you choose to write letters by hand, you must send their letters to the following TextBehind mailing address to be photocopied before being forwarded to this correctional facility.
To meet the mail processing standards, every mail envelope sent to an inmate must contain the following information:
1. Sender's complete first and last name. Initials are not acceptable.
2. Sender's complete return address.
3. Inmate's complete first and last name. Initials are not acceptable.
4. Inmate ID Number.
5. Correctional institution full name. Abbreviations are not acceptable.
Any envelope without complete or missing information as specified above, either for the sender, or the offender will be rejected and discarded UNOPENED without exception.
The correct address format is as follows:
Inmate First & Last Name
Inmate ID Number
Morgan County Jail
P.O. Box 247
Phoenix, MD 21131
OPTION 2: Sending Electronic Letters through TextBehind:
You can now create and send electronic letters, greeting cards, photos, and drawings at an affordable cost online by visiting TextBehind.com using a computer or FREE TextBehind mobile app for
smartphones. Inmates will receive all family and friends' electronic mail in high-quality digital form.
---
Please Note:
All general incoming mail will be scanned and posted to the inmate kiosk to be accessed by the inmate.
Legal mail will still be delivered to the inmate.
Inmate-to-inmate correspondence is prohibited
All TextBehind Mail will be processed and made available to you electronically on the available video units, kiosks and/or tablets.

UNACCEPTABLE MAIL:
TextBehind does not accept legal mail, money orders, personal checks, gift cards or cash in the mail. These unacceptable items will be returned to the sender.

---
Sending Inmate Funds
Money orders, cash, and other certified funds will NOT be accepted in the mail or in person. Visit CorrectPay or use the kiosk in the lobby of the Sheriff's Office to add funds to an inmate's account.
---
Reading Materials
Inmates may obtain books from the local library by submitting their requests through the inmate kiosk system.
All reading material must be paperback, no hard-bound books are allowed.
Books must be delivered directly from the distributor(Amazon, Wal-Mart, Barnes and Noble etc)
Inmates are limited to having a total of 2 books in their assigned housing area. This limit also includes any educational, legal, or religious books.
Inmates are not permitted to receive books, newspapers, publications, or any reading items directly from visitors.