Charity Basketball Games to Support Sgt Chris Dillard's ALS Battle
03/03/2022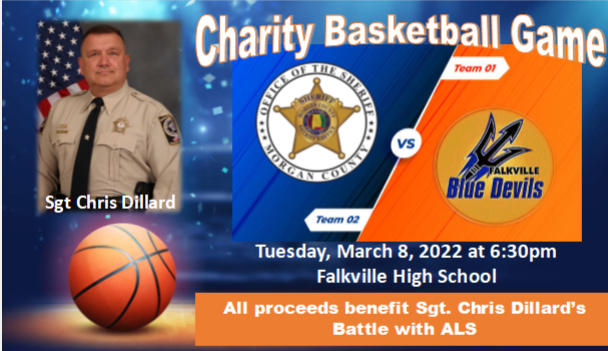 [
Basketball Fundraiser] The Faculty and Staff at Falkville High School is hosting a Charity Basketball Game for Morgan County Sgt Chris Dillard who is bravely battling ALS.
Make plans to come out and see some of your favorite Deputies take to the court to support the Dillard Family!
Our team will take on a team of Faculty and Staff all to raise funds for the ALS Battle.
Date: Tuesday, March 8
Time: 6:30pm
Location: Falkville High School
Admission: Donation at the door