Tips to Avoid Holiday Porch Pirates
11/03/2022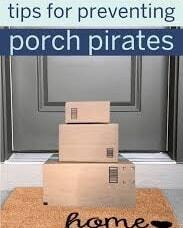 Already ordering Christmas presents? An estimate of 36% of Americans have had a package stolen at least once....with the crime increasing during the holidays.
BBB provides the following tips
Check with neighbors.
Don't leave unattended packages.
Ship to store.
Use a security camera.
Require a signature.
Be sure to report suspicious activity.